Baby furnitures naturally beautiful!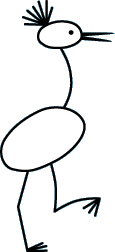 Here is Charlie Crane, a new baby furniture manufacturer, and it's going to shake up baby furniture sector.
Neither insipid nor garish, Charlie Crane's furnitures are simply beautiful and natural. Inspired by minimalist Scandinavian design and craftsmanship from the 60′s, they can be proudly exhibited in every room of your home.
Made in the European Union, Charlie Crane's furnitures have been designed to ease babies and parents life. They have been tested under the safest security norms.